The Pine Rivers Showgrounds is centrally located in Lawnton, within Moreton Bay region, only 30 minutes north of Brisbane CBD.
PLEASE NOTE we are Full for Caravans till after the Show. Please try again from the 14th August.
NOTE: Caravan Facilities Close during the Pine Rivers Show
We are closed for Caravans from 14th July to 14th August, due to the Show.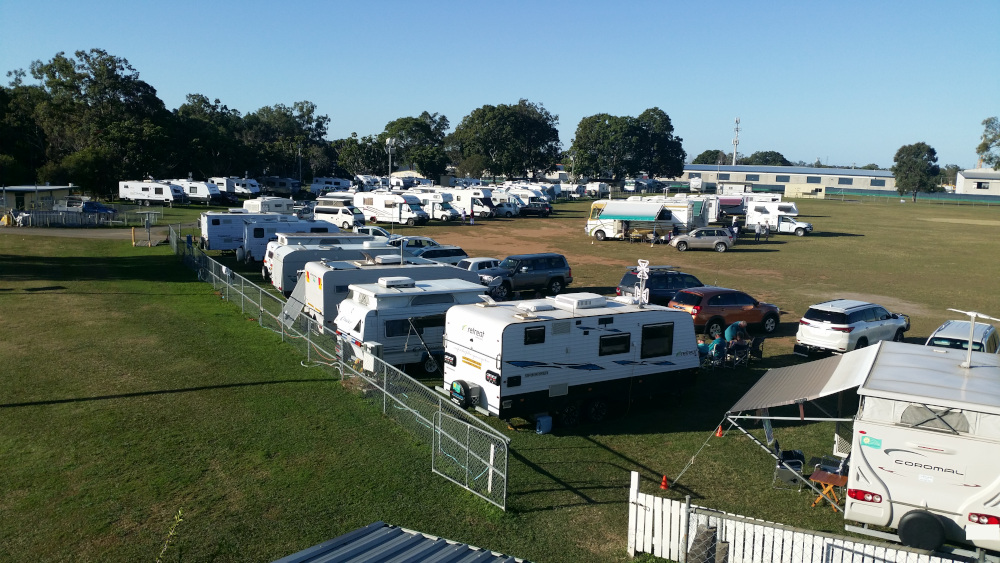 Caravan, Motorhome and Camper parking are welcome at the Showgrounds
(No Tents / Swags permitted)
For more information, contact the Caretaker
Helen Evans – 0459 023 346
caretaker@pineriversshow.org.au
Caravan Rules & Registration Form
The Pine Rivers Showgrounds are conveniently located walking distance to Lawnton Train Station allowing easy access to and from Brisbane, right through to Caboolture. The location also has ample off-street parking, and street parking in surrounding streets during large events.