The Pine Rivers Showgrounds is centrally located in Lawnton, within Moreton Bay region, only 30 minutes north of Brisbane CBD.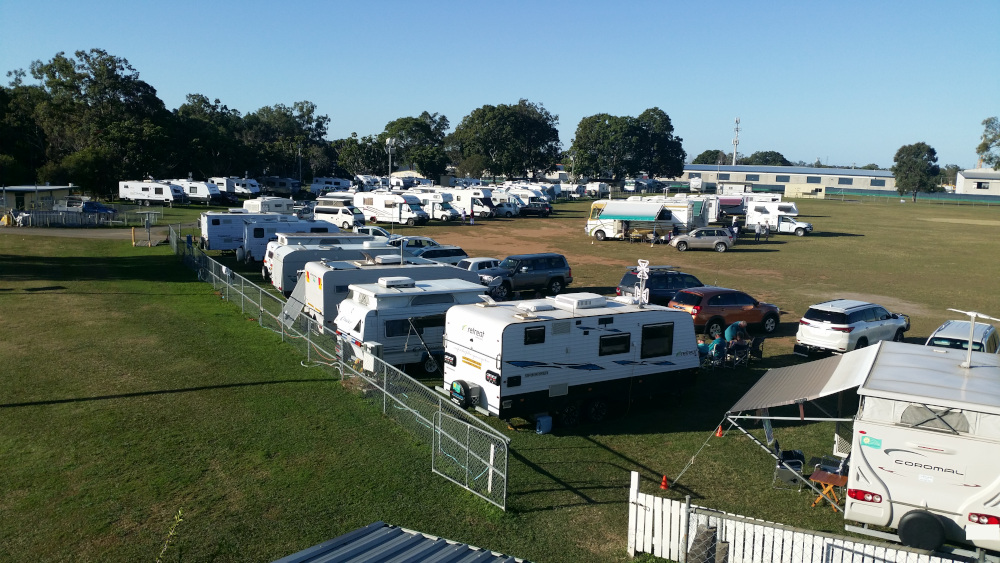 Caravan check in times 8.30am – 5.00pm Mon-Friday 3pm – 5pm Saturday 10am – 2pm Sunday
Please note our grounds will have limited availability between the 29th – 31st October.
Caravan and Motorhome parking are welcome at the Showgrounds restrictions are in place
(No Tents / Swags permitted)
For more information, contact the Caretaker
Helen Evans – 0459 023 346
caretaker@pineriversshow.org.au Unavailable Christmas and Boxing Day
Caravan Rules & Registration Form
The Pine Rivers Showgrounds are conveniently located walking distance to Lawnton Train Station allowing easy access to and from Brisbane, right through to Caboolture. The location also has ample off-street parking, and street parking in surrounding streets during large events.
NOTE: Caravan Facilities limited during Pine Rivers Family Fun Fair 29th – 31st Ocotber 2021