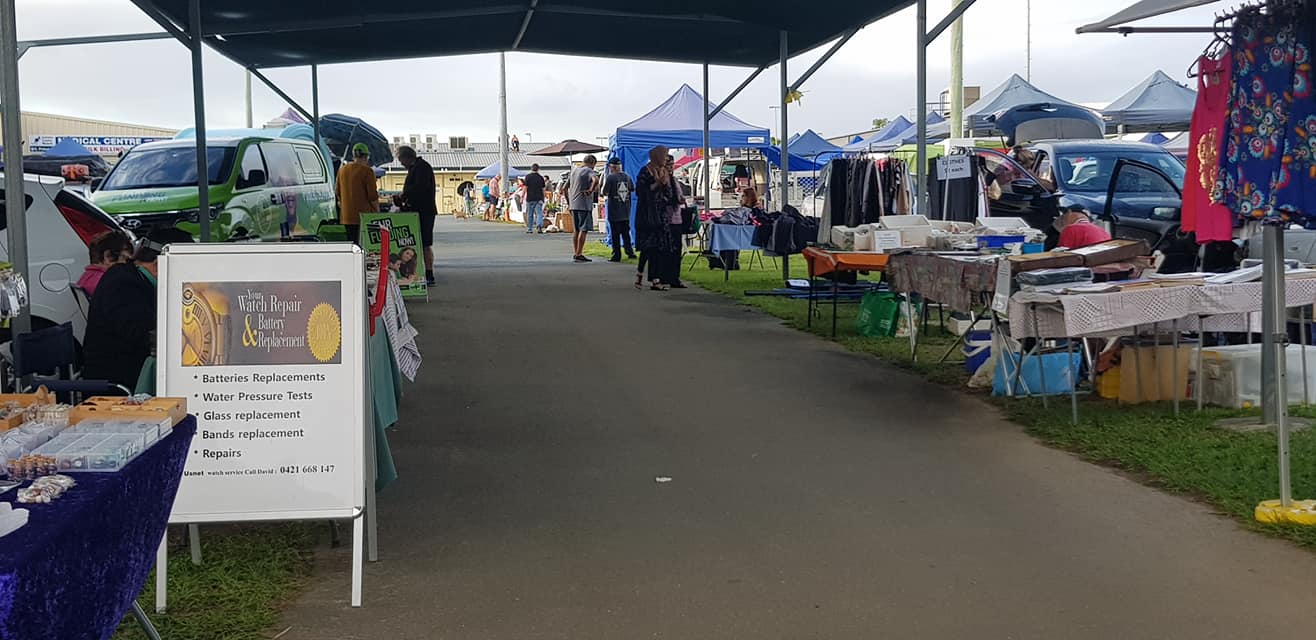 Strathpine Flea Markets are now OPEN. Please follow social distancing policies. If you feel unwell please STOP THE SPREAD and stay home.






We would like to thank you all for your amazing and continued support.






THANK YOU – The TEAM at Strathpine Flea Market
Every Saturday 6am to Noon
Hosted by the Strathpine State School
at the Pine Rivers Showgrounds
(Free parking off Lawnton Pocket Rd)
FREE ENTRY
Convenor: – 0403 054 085 – Click to Email
The market is a fundraiser for the
Strathpine State School P&C Association.
Come along to our friendly market have a cuppa, good food and have fortune told, massage, haircut and beauty treatments; natural soaps, creams, candles, incense; new & preloved cloths; jewellery; toys and dolls cloths; Baby to Adult needs made to order and lots lots more.
Some local businesses come along and promote their goods & services – such as: Solar, Cladding, Skylites, Gutter Guard & Gym etc. ATM available in shed.
Over 150 Indoor & Outdoor Stalls
Any gift item needed, we have!
Arts & Crafts also made to order
Knife Sharpening, Key Cutting, Watches & Batteries
Fresh Fruit & Veg, Eggs, Fresh NZ Seafood
Chilli, Herbs, Spices and Sauces
Indoor & Outdoor Statues
Plenty of Trash & Treasure
Stamps & Coins
Pet Fish, Birds and Dog products
Hardware
Collectables & Antiques
Books & DVDS
Bikes new and used
Ladies and Gents Clothing
Toys & Puzzles
Lighting
Computers, Parts & Repairs
Plants, Seedlings, Compost & Flowers
Snowcones, Homemade Ice Cream, Cakes,
Biscuits and Jams also Natural Honey
Baker from 7am
NOTE: The Saturday Markets Close during the Pine Rivers Show